Brain Health Trainer Certification Course
The Brain Health Trainer Certification is Created for:
Personal Trainers & Fitness Professionals
Physical Therapists & Exercise Physiologists
Health & Life Coaches
Psychologists, Therapists, & Mental Health Professionals
Professionals working in active aging
THE BRAIN HEALTH TRAINER CERTIFICATION IS FOR YOU IF...
You are amazed by the brain's potential to re-wire and want to understand its structure and function
You want to gain a deeper understanding of neuroscience without years of study
You desire to understand what scientific evidence is saying about exercise and physical activity interventions in regards to brain health
You want to be a powerful agent of change in your business, personal life, and community
You want to make a dent on the exponentially increasing rates of cognitive decline and play a role in preventing and slowing Neurodegenerative diseases
You want to differentiate yourself from other professionals in your field and become sought-out for your comprehension and application of neuroscience principles
You want to implement cutting-edge and evidence-based interventions
You want to understand the brain and mind as much as you do the body
Is this course for you? Are you an agent of change looking to slow the effects of aging within your client base, community, and the world? Are you looking for innovative fitness programming geared towards preventing cognitive decline based in cutting-edge research? Whether you want to be the go-to professional in the dramatically growing market of active aging, or make difference in helping those at risk for or with dementia, this course will significantly transform your understanding of the brain, its relationship to exercise, and how to leverage them to slow cognitive decline in the individuals that need it most.
Your Instructor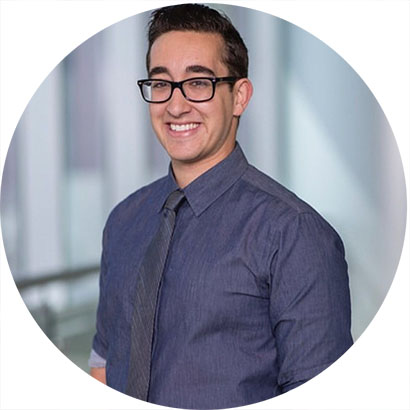 Ryan Glatt is a personal trainer and brain-health coach with over a decade of experience. He currently practices brain-based strategies for cognitive enhancement at the Pacific Brain Health Center in Los Angeles.

Ryan has pursued education from the Amen Clinics, the Neuroscience Academy, Academy for Brain Health & Performance, and the Master's of Applied Neuroscience program at King's College of London.

He has worked with a wide variety of populations with various neurological considerations, including those with MCI, dementia, TBI, and Parkinson's. Ryan focuses his practice and research towards slowing cognitive decline for those with cognitive complaint and those who want to prevent neurodegenerative conditions.

He actively consults for technology companies that seek to enhance physical activity with cognitive training through Virtual Reality, mobile-technology, and various hardware/software applications.
Thank you for your purchase of our Preferred-Partner Course. Please allow 24-48 hours to receive course information directly from the Functional Aging Institute.