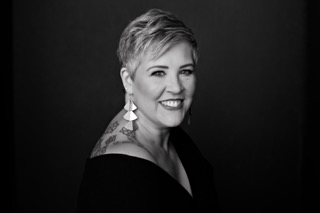 Jennifer Sposato - CES Taking Control Presenter
In June of 2019, Jennifer was diagnosed with stage 3 Breast cancer and went through treatment while continuing to service her clients.  After finishing treatment in February 2020, the club shut down due to Covid 19. While on furlough, Jennifer decided to dedicate her service at Lifetime to helping others with cancer and cancer survivorship. She became a Menopause exercise and nutrition specialist, CETI Cancer Exercise Specialist and BOSU Breast Cancer Recovery Specialist. She's now very passionate about helping those with cancer, in survivorship, have family history or have risk factors.  
Cancer exercise isn't all that Jennifer provides as a service. She's a corrective exercise specialist, TRX level 2 instructor, Nutrition coach with 3 nutrition certifications, qigong practitioner, DNA program design, small group strength and low impact training.  
Qigong Is a form of traditional Chinese mind/body exercise and meditation that uses slow and precise body movements with controlled breathing and mental focusing to improve balance, flexibility, muscle strength, and overall health.  This practice also helps the lymphatic system with movement that promotes the health of that system.
Urbandale, IA

(515) 210-0819

activewellnessonline.com
ENROLL FREE FOR OUR OCTOBER SESSIONS
EXAMPLE
Check your inbox to confirm your subscription