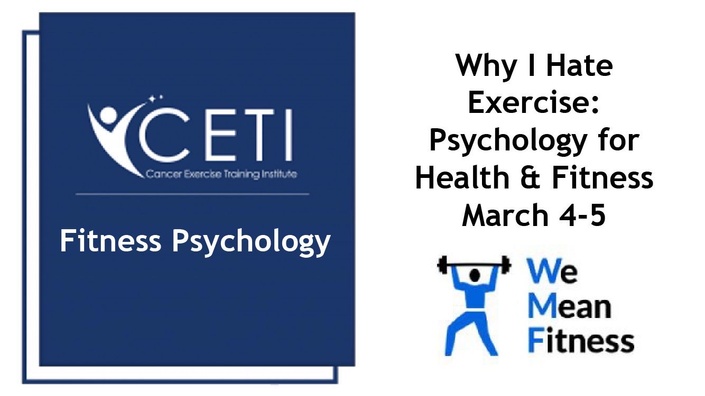 Why I Hate Exercise: The Psychology, Health and Fitness Professionals Need to Know"
A Health and Fitness Professional's Guide to Fitness Psychology
Enroll in Course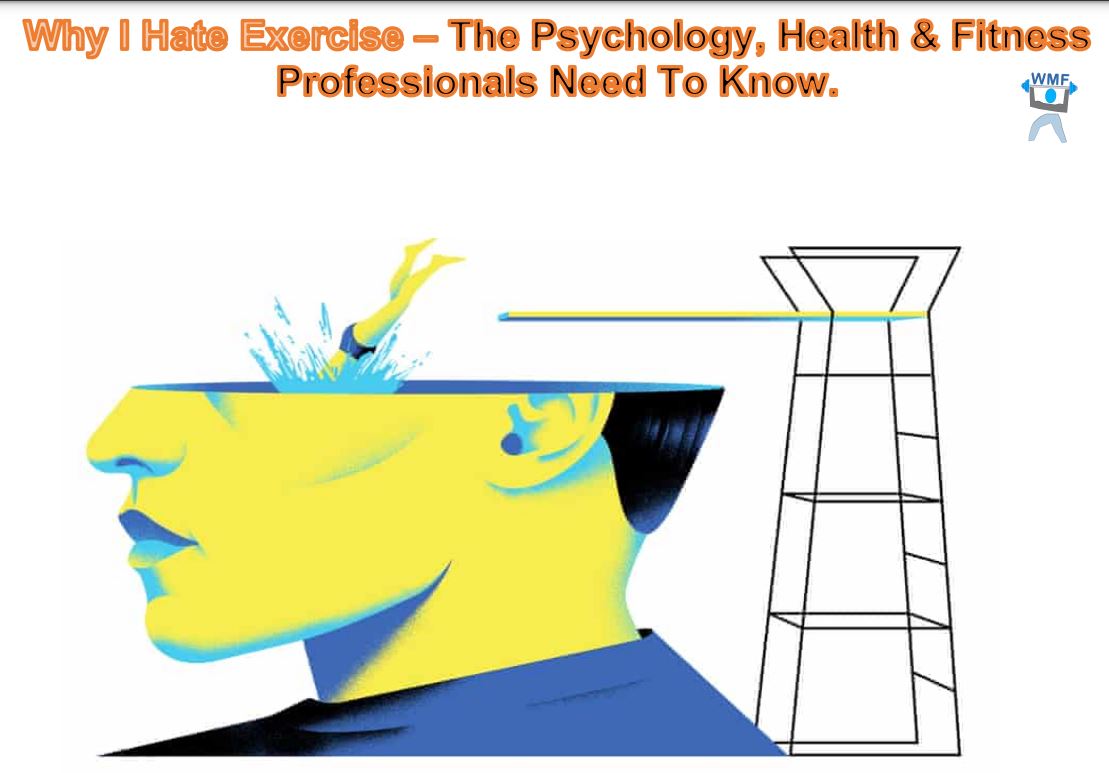 Why I Hate Exercise: March 4-5 Live Virtual Training Sessions
What's most important, when helping clients achieve better health & fitness?
If you said, "understanding their needs", you are well on your way to helping them achieve their goals. Unfortunately, this is easier said than done.
In this Two Day (4 Hr/ day) virtual live course, learn about the hurdles clients face from a psychological perspective (& what can be done).
Topics Covered (through lecture & workshops):
 Why overweight/ obese clients don't consistently exercise (not what you might think)
 Why it's so difficult to lose excess weight & why most diets are doomed to fail
 How to motivate clients & bring them closer to "sustainable" health/ fitness
 How long it takes to create habits (it might surprise you) & what to do about them
 How "biases" drive much of how we think & the importance of context
 Understanding & dealing with stress using practical methods for quick results
 Why physiology makes it so difficult to gain muscle (& maintain it)
 … and many more items
As to why you should attend this Live "VIRTUAL" seminar, it's simple – this course looks at the challenges humans face, from a whole new perspective. If you don't understand your clients, how can you help them attain sustainable health/ fitness?
As a Registered Physiotherapist of 22 years , I am always looking to find creative ways to help my patients improve their Health and Well Being. So after taking the course "Why I Hate Exercise - The Psychology, Health & Fitness Professionals Need To Know"; taught by Mike Kelly of We Mean Fitness, I realized that physical exercise and dedication to the prescription can be difficult to stay consistent with.
Mike presented his researched data with simplicity, accuracy, and passion which was both validated and practical and this needs to be learnt and experienced in order to find objective ways to create measurable outcomes in the clinic or gym. His "Fit with Five" sheet is a great tool for accountability as well."
- Arthur Cuenco, Registered Physiotherapist, ProPhysio
I've been a personal trainer for almost 30 years and I thought I had a pretty good handle on the psychology of fitness and what prevents people from getting fit. But through Mike's course the way in which he explains things in layman terms, I was able to learn so much more. I can honestly say that my entire approach to fitness psychology has now changed. I highly recommend this course to anyone who wants to gain a deeper understanding of the psychology behind fitness.
- Chris Wong, Personal Trainer, Toronto, Canada
"I recently took a new virtual online course with Mike Kelly called "
Why I Hate Exercise - The Psychology, Health & Fitness Professionals Need To Know
". It was quite interesting and very useful. Mike is amazing and very professional at what he does - he's the best!!"
"This is an excellent course — definitely worth checking out!"
- Ghassan Al Tabba Ph.D. Physical Education & Sport, PTS, GTS, Exercise Therapist at Merivale ProPhysio, Ottawa, Canada
"I had the opportunity to take the Why I Hate Exercise - The Psychology, Health & Fitness Professionals Need To Know with Mike Kelly of We Mean Fitness, and I applaud Mike for breaking down a lot of the fallacies in health and fitness today. Mike uses research and his experience to provide professionals like myself with the knowledge to empathize with our clients' challenges when embarking on their health and fitness journey. Mike is charismatic, passionate, and a knowledgeable person with the right intention and personality to deliver this course. Mike acknowledges and understands that as a successful and responsible coach, we have to look at the holistic view to help our clients. And that goes beyond what they do and what they eat. Mike took some very complex topics, i.e. how clients think and process information, and he outlines how to potentially address these challenges to provide clients with the best chance to achieve their health and fitness goals.

Keep up the good work, Mike."
- Jamie O'Neil, Registered Holistic Nutritionist
Your Instructor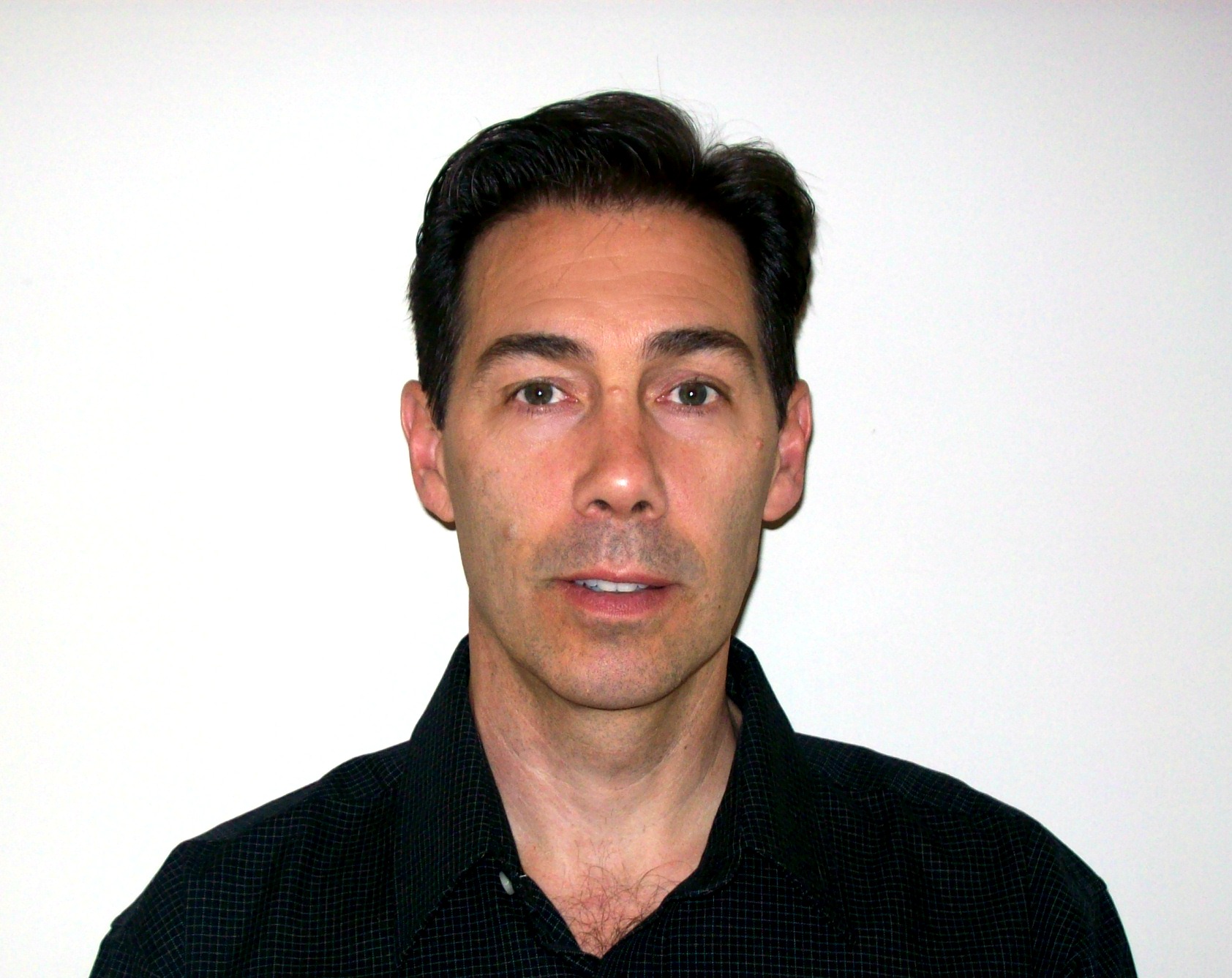 Mike Kelly, aka the Cynical Trainer and owner of We Mean Fitness, Inc., is a dynamic presenter and motivator with 45+ years' experience in sports and fitness. Mike's experience includes varsity Strength and Conditioning coach; Expert Fitness Witness; Personal Trainer and a contract PRO TRAINER for canfitpro for 17+ years, delivering their world class training (PTS, Fascia, Movement and Assessment).
Course Curriculum
Course directions
Available in days
days after you enroll
Additional Information
Available in days
days after you enroll
Frequently Asked Questions
What credentials are provided?
to add
What is the timing for the course, and is live attendance mandatory?
The live virtual sessions will be hosted on zoom on March 4th from 12pm to 4pm Eastern Standard Time, and on March 5th from 12pm to 4pm Eastern Standard Time. Please plan to attend live as the sessions are not recorded.
What is the refund policy for this course?
The course fee is fully refundable within 7 days, up until February 24th. After February 24th there are no refunds. If the live virtual sessions are rescheduled for any reason, your enrollment fee will be applied to one of the next 3 scheduled classes.