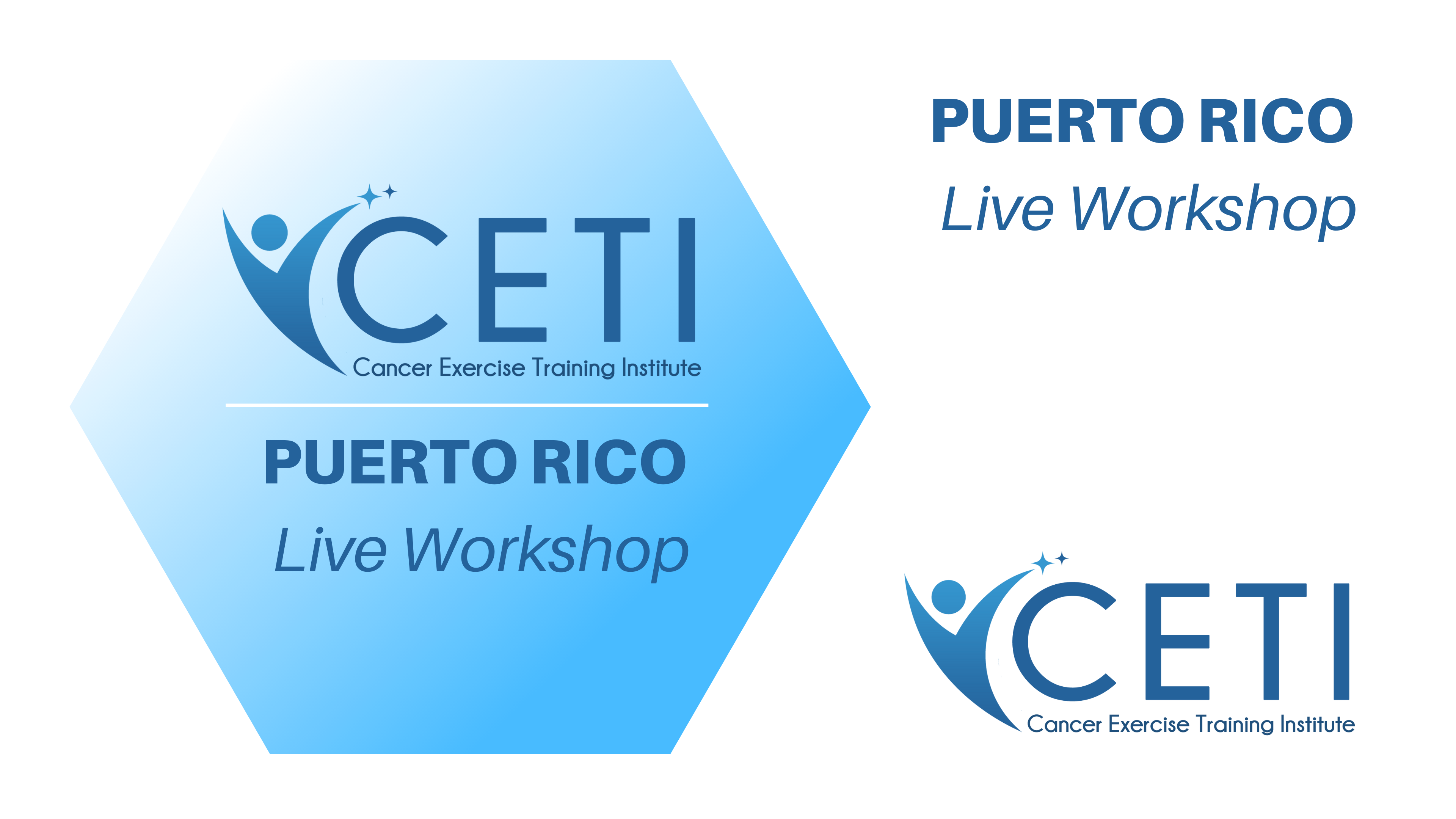 Únase a Eileen Rodríguez, CETI Puerto Rico Master Trainer y propietaria del estudio FITT, en Mayaguez. Relaciones públicas para los primeros años de talleres presenciales! Este taller de dos días se llevará a cabo en FITT Studio Mayaguez. El entrenamiento se llevará a cabo el 12 y 13 de noviembre de 8 a 5 todos los días con una hora de descanso para almorzar. View Curriculum
"As a Certified Fitness Professional who was diagnosed with breast cancer, I truly had no idea how I was going to recover from a double mastectomy and return to my dream career of being a trainer and to change people's lives. I became the person that I needed through my own recovery and quickly realized I found my purpose at the intersection of purpose, pain and proficiency through my journey and finding CETI. Being a Certified Cancer Exercise Specialist has allowed me to fulfill my purpose and serve other breast cancer survivors through their recovery, taking them from surviving to thriving!" - Shannon Burrows
---
COURSE CURRICULUM
MODULE ONE
Get an in-depth look at the most common surgical procedures for 26 of the most common cancer types, as well as pediatrics. Experience a video-based session, as well as a comprehensive manual, on the subject matter. Gain a deeper insight into acute and chronic side-effects and contraindications of surgical procedures, cancer staging, genetics, and the human biome/immune system. Experience a video-introduction and welcome from Dr. Jay Harness and a video by Dr. La Gary Carter on "Exercise as Medicine" as well as a comprehensive manual and practice test on the subject matter.
Cancer Staging
Genetics
The Immune System and the human biome
Surgical Incisions
Acute and Chronic Side-effects
Contraindications
MODULE TWO
Learn about risk factors for breast cancer, recommended surgeries, treatment, and reconstruction as well as side-effects/complications, and lymphedema prevention and management. Experience video-based sessions by Denise Stewart, OT, on scar tissue awareness, Upper and lower extremity lymph drainage exercise programming by Andrea Leonard, and Cancer and Comorbidities by Dr. Dan Mikeska, as well as a comprehensive manual and practice test on the subject matter.
Types of Breast Cancer
Risk Factors
Breast Surgery and Reconstruction
Cancer Treatment
Neurological Complications
Lymphedema
MODULE THREE
Learn how to conduct a postural assessment, goniometric measurements, and several other testing methods and understand the balance of agonists and antagonists in order to sequentially determine individualized programming based on range of motion limitations, correcting postural deviations, and acute and chronic side-effects. Learn how to use manual stretching techniques to help with muscle imbalances and range of motion limitations and strengthen the core while working on proprioception and balance with the BOSU® Balance Trainer. Experience video-based sessions on assessment protocol with Andrea Leonard, as well as a comprehensive manual and practice test on the subject matter.
Posture, Pain and Muscle Imbalance
Conducting a Comprehensive Assessment
Correcting Muscle Imbalances and Exercise Programming
Cardiorespiratory Fitness and Exercise Intensity
Common Side-effects, Complications, and Recommendations
How to Use a Goniometer/Correcting Range of Motion Limitations and Exercise Programming
Core and Balance Exercises
Manual Stretching Techniques
MODULE FOUR
Gain critical knowledge about how a properly prescribed and executed exercise program can help cancer patients and survivors to combat fatigue, decrease depression and pain, and how diet can play a critical role in treatment as well as long-term survivorship. Included in this section is "Conquering Cancer with Nutrition," by Dr. Glenn B. Gero. Experience an in-depth, video discussion between Andrea Leonard - President and Founder of the Cancer Exercise Training Institute and Dr. Tami De La Melena, as well as a comprehensive manual and practice test on the subject matter.
Benefits of Exercise
Cancer Related Pain
Mental and Physical Fatigue
Survivorship
Psychology of Fitness
Cancer Treatment and Weight management
Alcohol and Cancer Risk
Conquering Cancer with Nutrition
Taking Control of Your Emotions
Working with Medical Community
Forms
We offer the following Continuing Education Credits:

ACE - 3.5
AFAA - 15
Canfitpro - 4
CIMSPA - 10 CPD
ISSA - 22
NASM - 1.9
NSCA - 20
Yoga Alliance - 22 non-contact
Your Instructor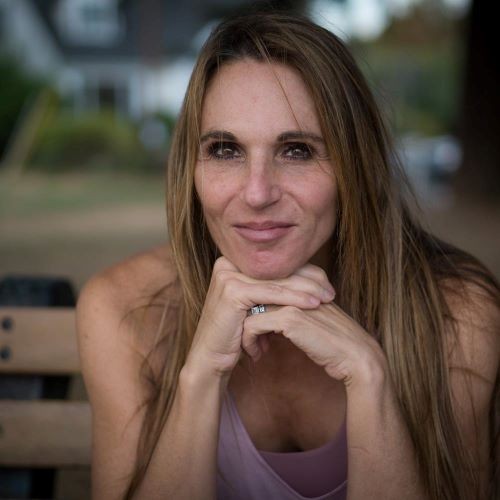 Frequently Asked Questions
When does the course start and finish?
You have 180 days to complete the course. If you need more time, simply send your request to
[email protected]
How long do I have access to the course?
How does lifetime access sound? After enrolling, you have unlimited access to this course for as long as you like - across any and all devices you own.
Refund/Cancellation Policy
Once you are registered for this live event there are NO REFUNDS for any reason. If the workshop is canceled due to COVID, or low registration, it will be converted to live virtual training through ZOOM. There will be no reimbursements made for airfare, hotel, or other travel expenses if the workshop is canceled due to either of the conditions mentioned above.