Empowering Medical and Fitness Professionals: Pioneering Exercise Solutions in Cancer Care.


Welcome to The Cancer Exercise Training Institute, where we bridge the gap between oncology and exercise science. As a leading authority in cancer and aging exercise education, we empower oncologists, nurses, clinic directors, physical therapy teams, health clubs, community fitness centers and non-profits to revolutionize patient care with specialized fitness programs.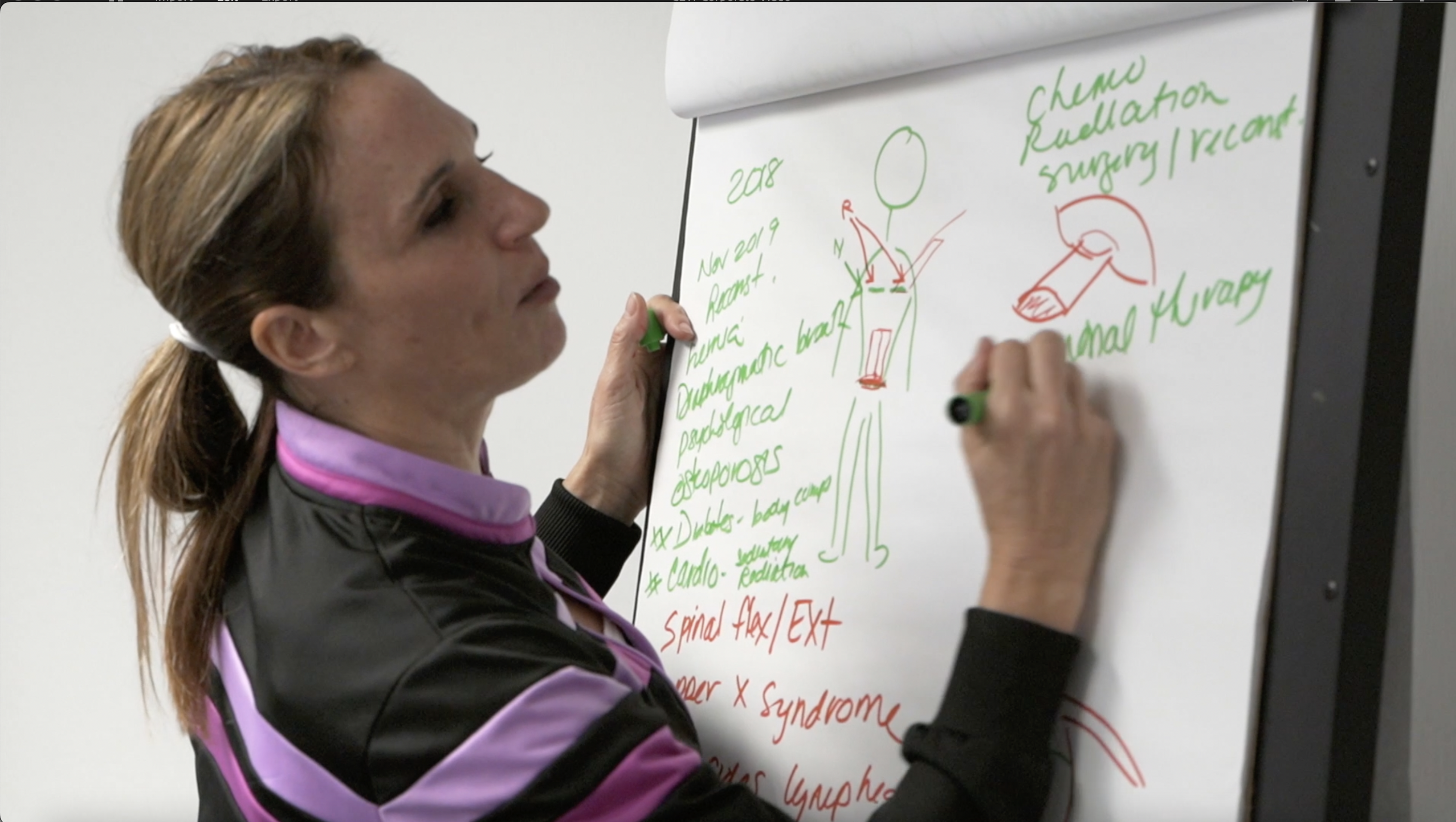 Addressing the Urgent Need

With millions diagnosed with cancer and chronic health issues annually, there's a profound need for tailored exercise interventions. Our programs are designed to address this gap, providing essential tools for improving patient health and vitality during and after medical treatment.

Why Exercise Matters in Oncology

Recognizing "Exercise as Medicine," we emphasize physical activity as a crucial component in cancer care. Our evidence-based approach aims to:

• Enhance overall health and reduce cancer risk factors.
• Support patients throughout treatment, alleviating side effects.
• Minimize recurrence risks, and improve life quality post-treatment.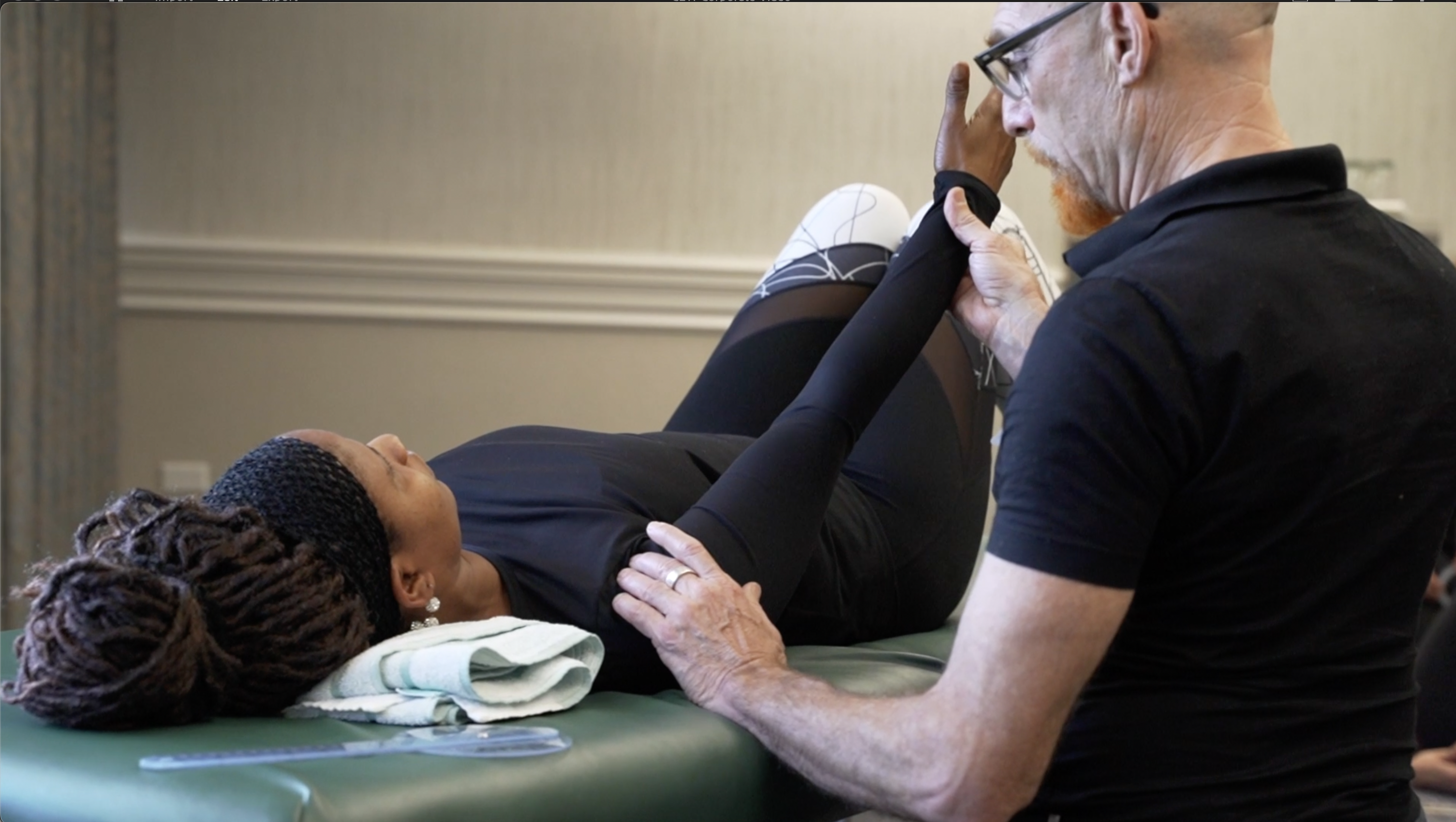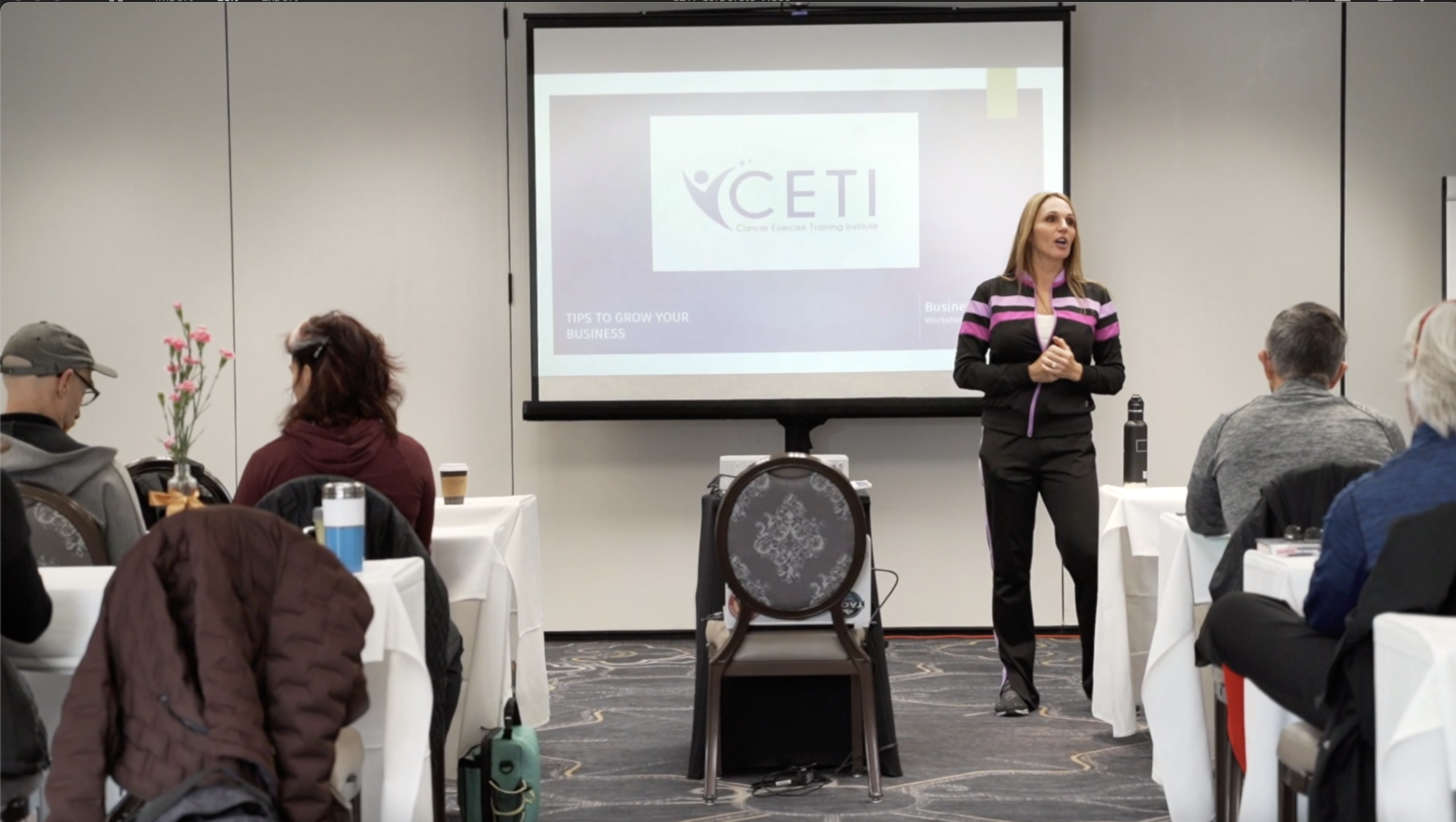 Your Role as an Oncology Exercise Leader

Join us to the lead the way in cancer care for your patients and clients. Learn to create safe, customized, and effective exercise regimens. With our comprehensive training, you'll be equipped to meet the unique needs of cancer patients and survivors, who need and want access to specialized exercise guidance.

See the Courses You Can Access To Educate Your Team

Our courses have been in continuous development for over 20 years in partnership with top oncology experts and have been regularly updated with the latest research and treatments. The Cancer Exercise Specialist® professional program is recognized globally and requires re-certification every 2 years. We provide group training for organizations that serve cancer patients, cancer survivors and aging clients.
Free Content to Share With Your Client/Patient
Community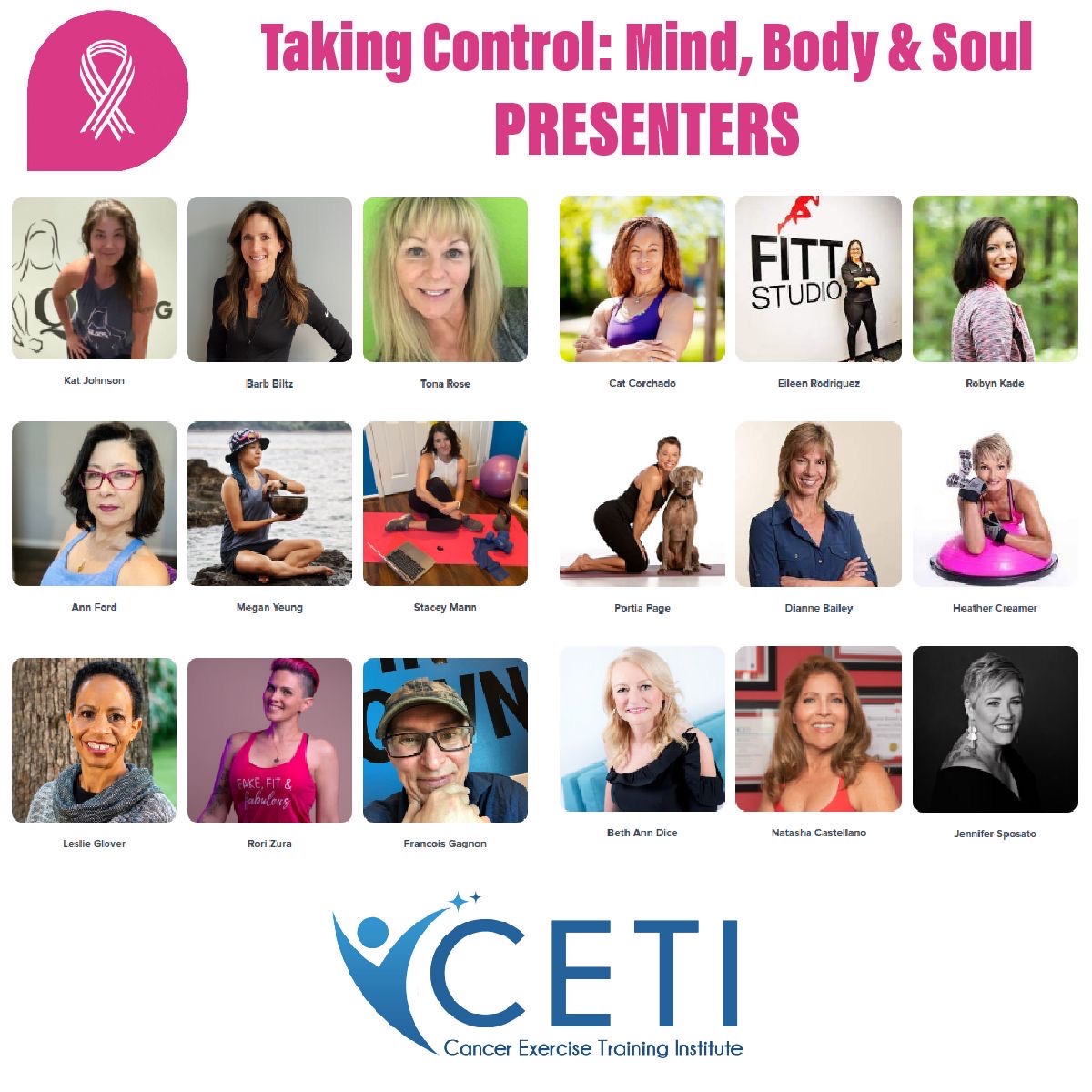 Free Access to Selected Sessions Created during Breast Cancer Awareness Month



What Our Graduates & Students Say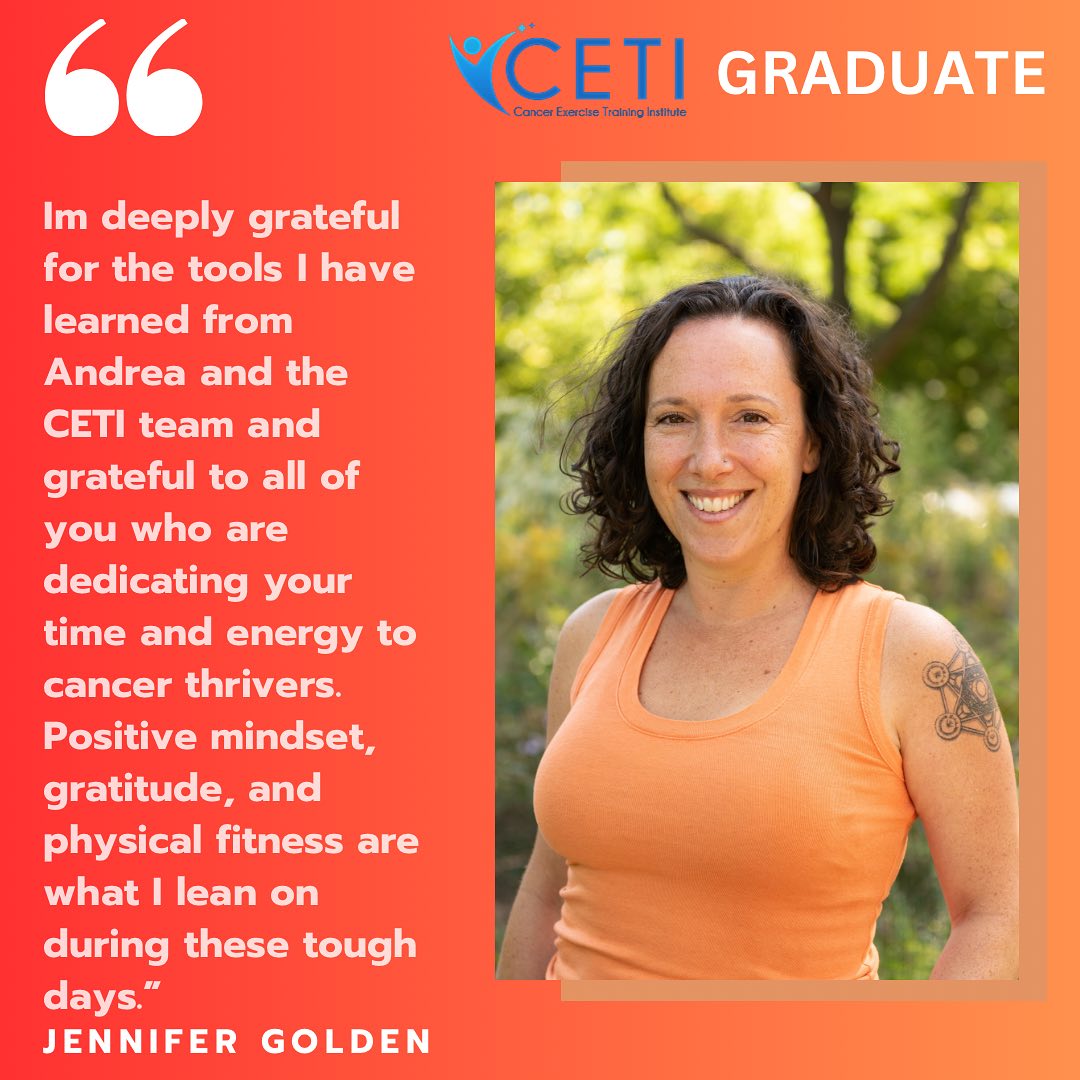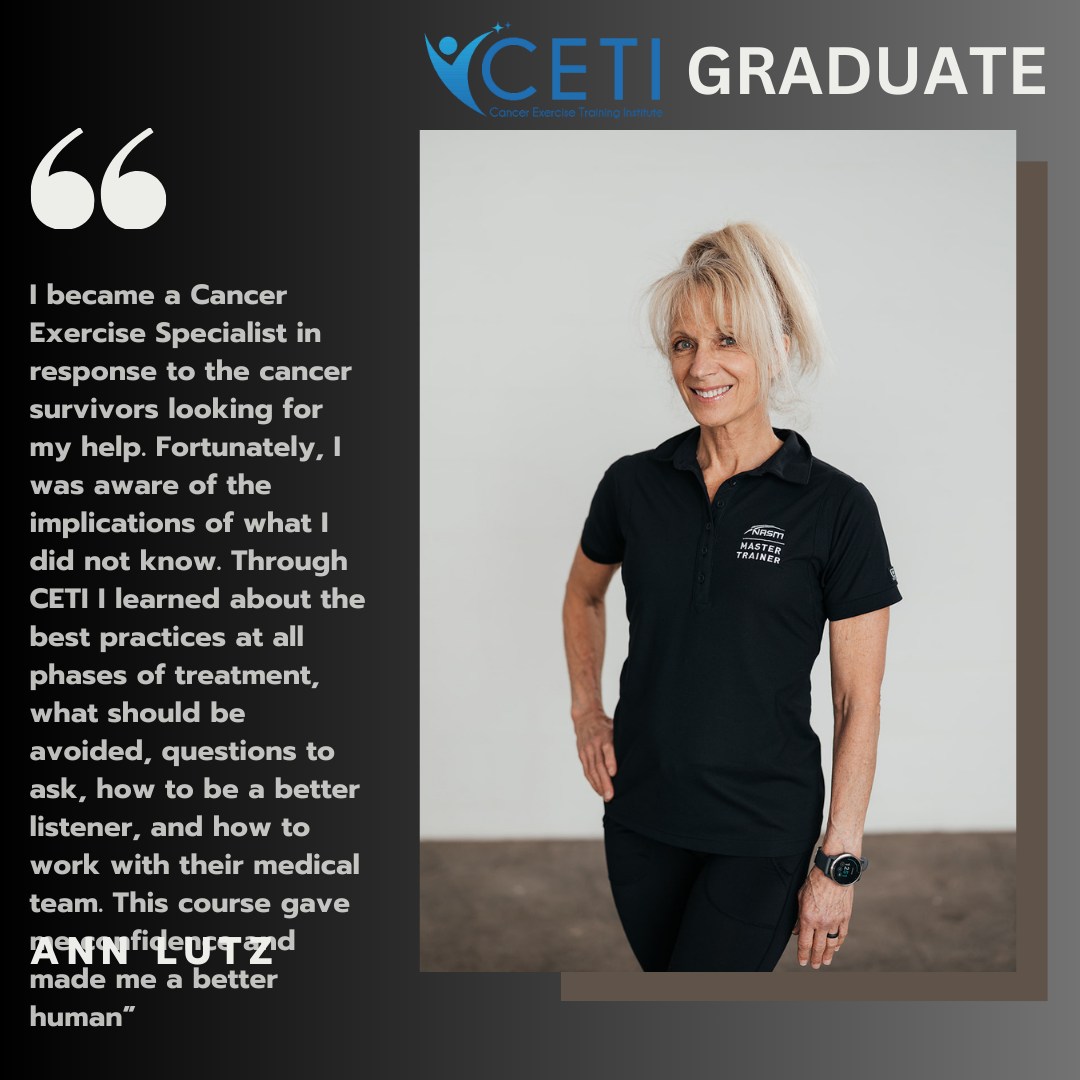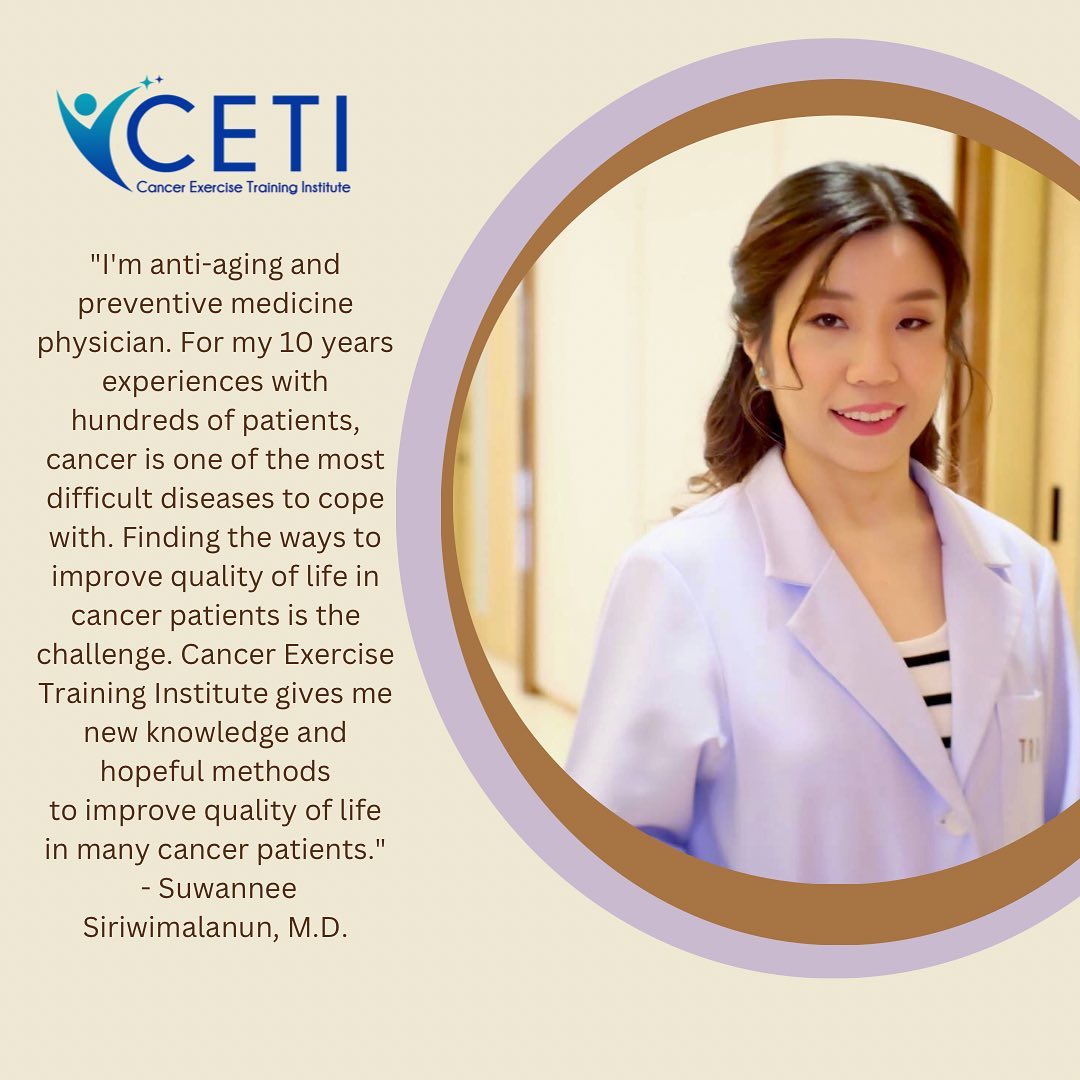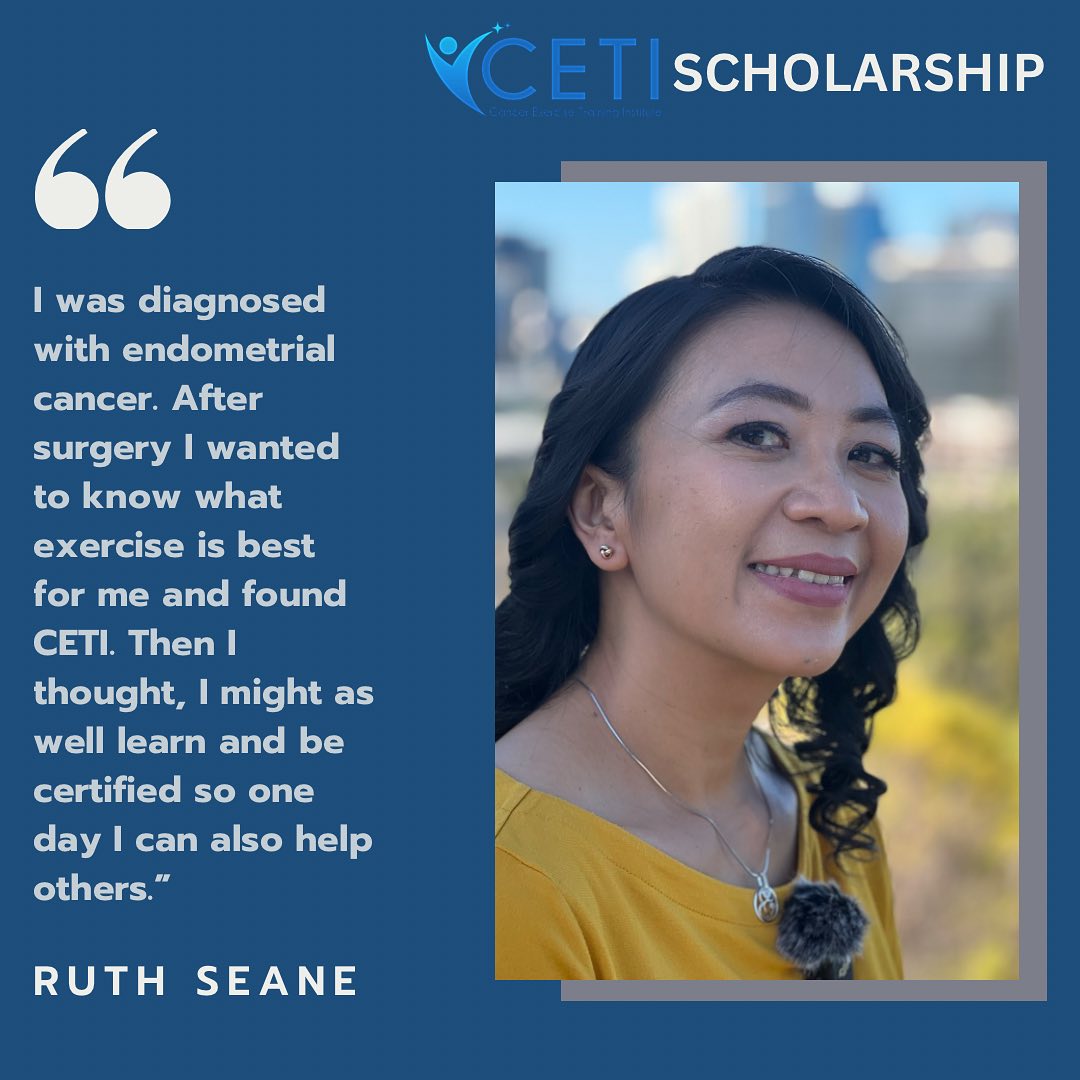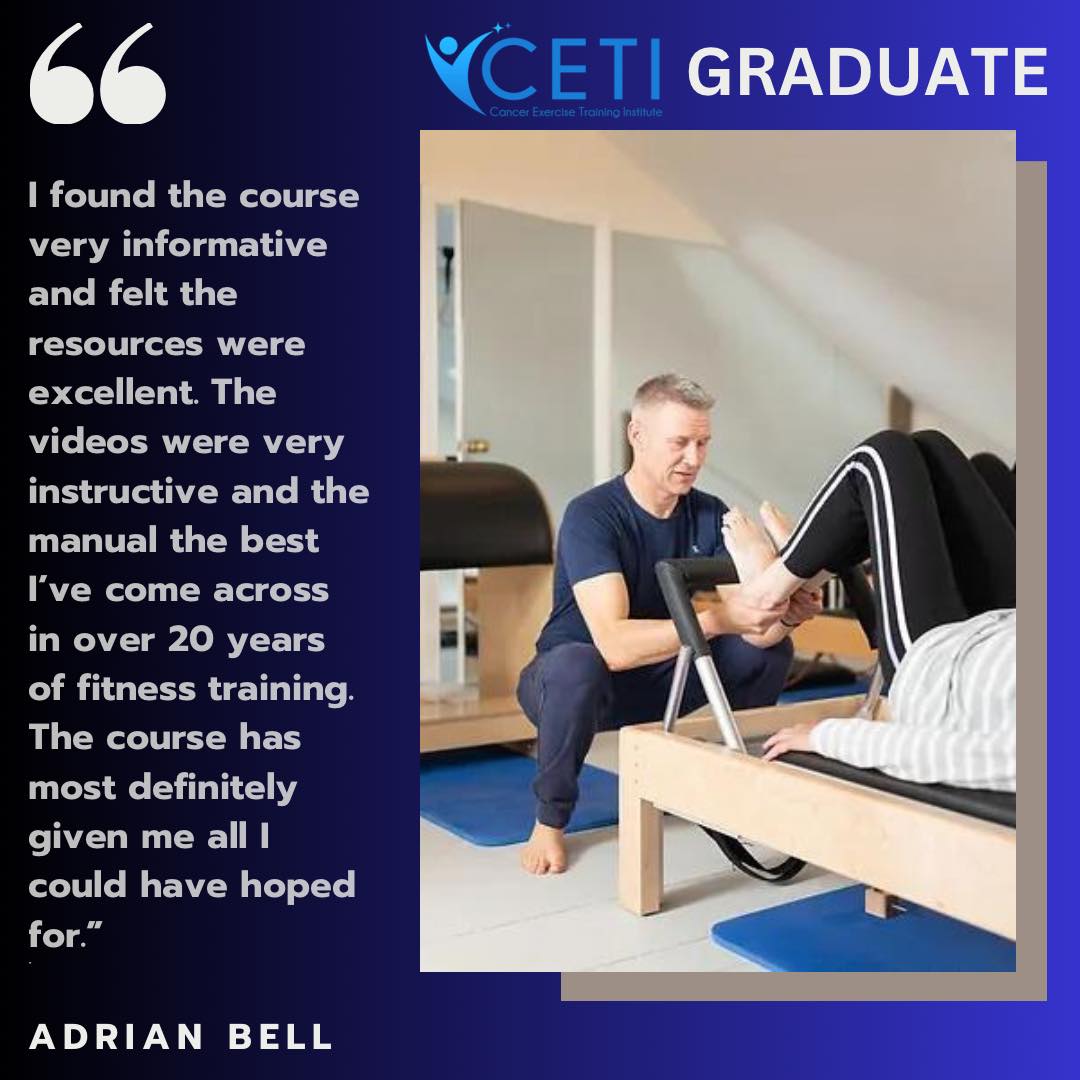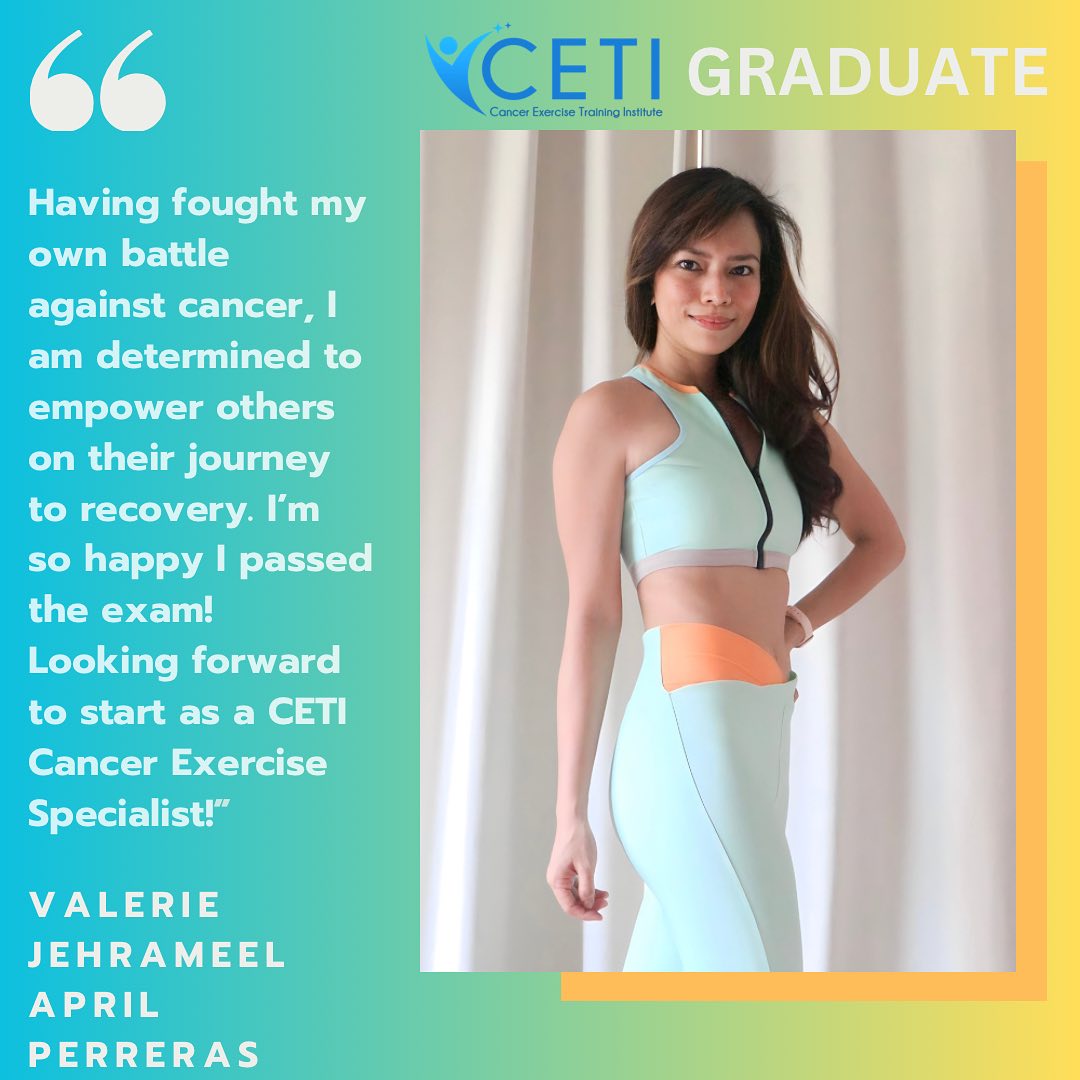 Frank McKenna, Cancer Exercise Specialist

Hear from Frank about his work as a Cancer Exercise Specialist.

"Thank you for all your hard work and effort that you put in to make this course, as well as to continually keep it up to date. I've taken MANY certificates in various niches over the years and this is BY FAR the most detailed and helpful course"
Stefanie Callens, Cancer Exercise Specialist
"The CES training was absolutely superb and I genuinely enjoyed each and every moment of it. The content was extremely informative and incredibly useful. I have attended several trainings before but I can't recall any of them having such a strong impact. The material was well-organized and interesting and the discussions were truly inspiring. I particularly enjoyed the visual illustrations, which made the content easily understandable. Each presentation was recorded giving participants the ability to review them as necessary. This is invaluable!
Any information offered by some of the more seasoned attendees was made available to everyone. We received not only course content but so much more from our peers. This was a definite plus.

I am a Pilates personal trainer, training clients on Pilates apparatus. My clients are referred to me by physical therapists, occupational therapists, physiotherapists, etc. and are pre/post spinal surgery, knee replacement, hip replacement, cancer survivors, etc. The content of each unit was without question personally and professionally relevant, interesting, useful, and meaningful." 

Patty Maraldo MSPTY, INC
Karen Harris, YMCA Group Training - Renewing Certification
Hear about Karen's journey from a group training class, to renewing her credentials in 2023.

VIDEO: CETI Group Training with the Claremont Club

Corporate speaking and training partners include: IDEA World, Healthy Aging Summit, Asia Fitness Conference, CPTN Personal Training Conference, IRHSA, TSI Summit, Medical Fitness Tour, Kaiser Permanente Thriving with Cancer Conference, Winona State University – Survivors Unite, McHenry Community College, New York Institute of Technology, OHSU School of Nursing, Edwards Hospital, Georgetown University Hospital, Suburban/Johns' Hopkins, Mennonite Cancer Foundation, South Georgia Medical Center, Cary Medical Center Lynchburg General Hospital, Chesapeake Regional Medical Center, Sibley Hospital, Memorial Hermann, Sandford Health System, Avera McKennan Prairie Cancer Center, Baptist Hospital East, Patricia Neal Rehab. Center, St. Mary's, Baptist Health System, Southeast Georgia Cancer Coalition, Fort Bliss Army Installation and the Southern Nevada VA.