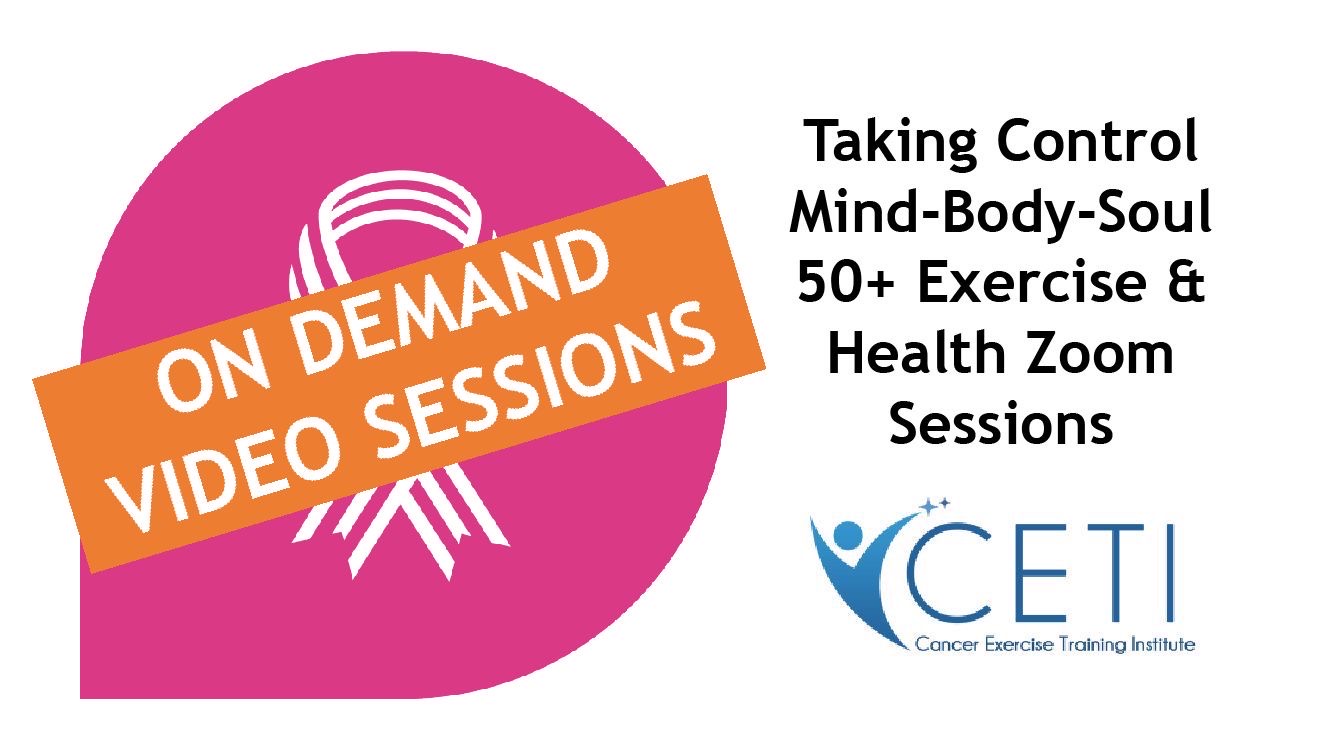 ON-DEMAND VIDEOS RECORDED for over 50 Live Virtual Zoom Sessions on Exercise, Health and Wellness for Cancer Recovery during Breast Cancer Awareness Month
CETI CANCER EXERCISE SPECIALISTS
Learn from Cancer Exercise Specialists from around the world who bring decades of experience to their virtual session designs for exercise, stretching, breathwork and more, with special programming for cancer survivors and those with injuries, mobility issues and other chronic disease limitations.
What's included:
All the ON-DEMAND VIDEO RECORDINGS from over 50 Live Zoom sessions during the month of October, including the following topics:
Lymphatic Drainage Exercises
Strength Exercises
Exercise and Energy Work
Pilates-Based Home Exercise
Yoga-Based Home Exercise
Group Exercise Session
CES Exercise Session en Espanol
Tai Chi
Chi Gong
Breathwork
Nutrition
And much, much more!
Review the curriculum below to see all the sessions available.
PLEASE SHARE WITH ANYONE YOU THINK MAY BENEFIT!